Nov 18-19 2014
The 2014 ANFF Research Showcase was held at the Academy of Science, Shine Dome, Canberra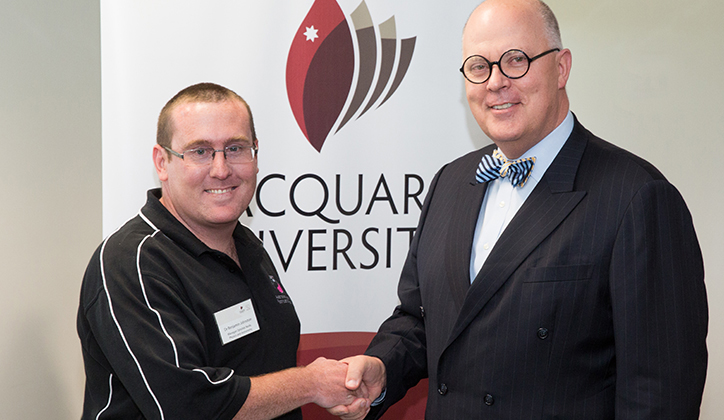 Nov 14 2014
OptoFab Node Manager, Dr Benjamin Johnston receives a Vice-Chancellor's Excellence Award as a high-performing professional staff member of MQ Uni
Nov 11 2014
OptoFab Director, Professor Michael Withford is elected to Fellowship of the Optical Society (OSA) - a significant international scientific distinction!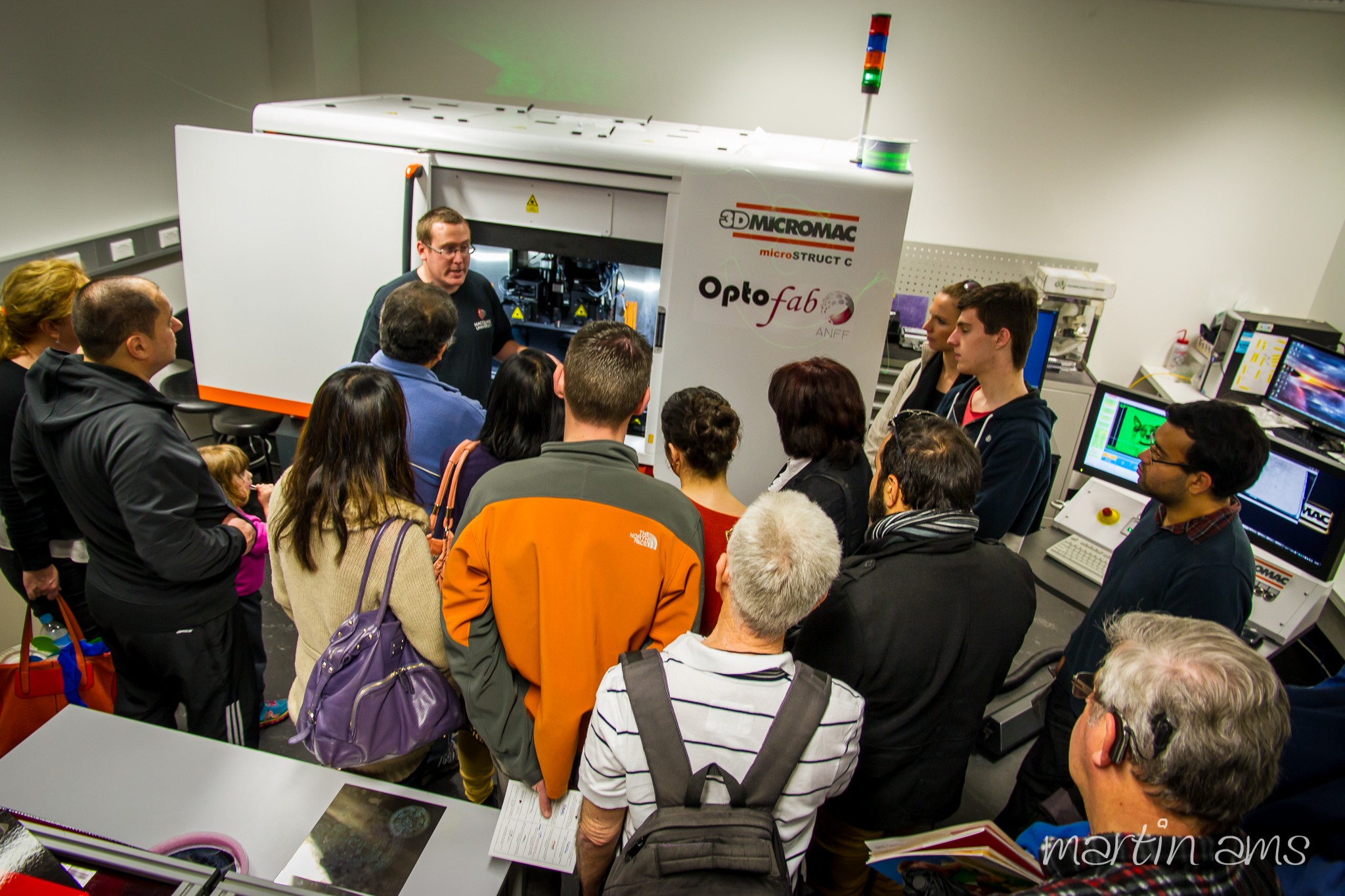 Aug 23rd 2014
OptoFab had over 100 visitors at The Australian Hearing Hub Open House! Details
Macquarie University hosted a SADIG Innovation meeting of key research leaders which included a tour of OptoFab's laser micromachining facility.

Jun 12th 2014
The Australian Trade Commission (Austrade) visit OptoFab @ MQ, promoting ANFF
Jan 3rd 2014
Michael Withford named director of OptoFab: SPIE
---

Nov 27th 2013
OptoFab is officially launched at its headquarters in The Australian Hearing Hub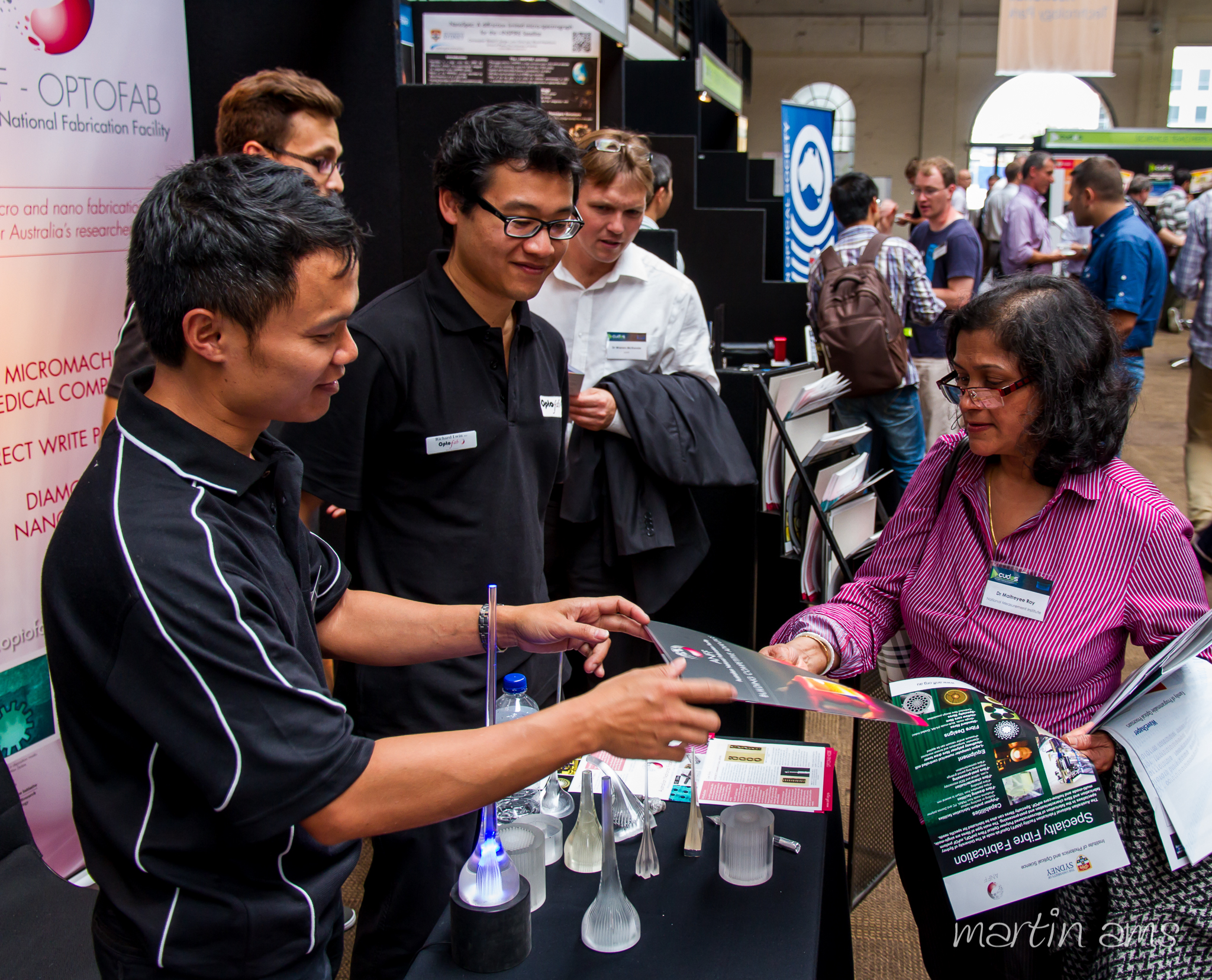 Nov 22nd 2013
OptoFab had an exhibition booth at the CUDOS Showcase Day
Bandwidth Foundry's major new capability, the I-line Stepper, was formally launched at the CUDOS Showcase Day
OptoFab @ UAdel moves into The Braggs
Apr 18th 2013
The Australian Hearing Hub officially opens with Senator Faulkner and Professor Jim Piper unveiling the plaque.
Jan-Jul 2013
OptoFab @ USyd offers microstructured polymer optical fibre training course
2013
Diamond facilities come online at OptoFab @ MQ including visit from Dr James Butler
---
2012
Dr Graham N Smith visits the OBEL group at UWA as part of the Frater Award
Jul-Sept 2012
OptoFab @ MQ welcomed visitors Dr Martin Ams, Dr Kyriacos Kalli & Dr Johannes Roth
Aug 17th 2012
OptoFab @ Bandwidth Foundry Int. hosts lithography workshop